BOOSTnBLEND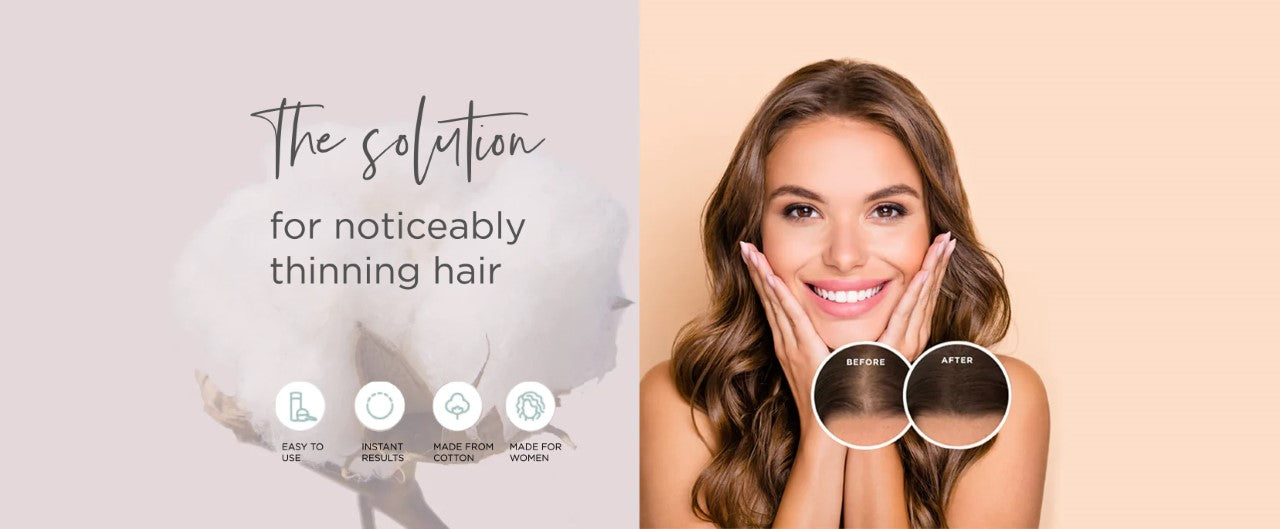 is proud to be 
Boost N Blend®
and

RootZ

®
Canadian Distributor! 
What Makes Boost N Blend different? 
Boost N Blend® is the first hair thickening fiber product developed by women specifically for women. It is not a men's product repurposed for women, it is a women's product, designed with women's hair colors in mind. Boost N Blend® is the latest in NEW technology super volumizing microfibers. 
Boost N Blend® was first available to women in 2013 and is now sold in 12 countries around the world.
NEW super volumizing micro fibers developed for women with thinning hair.
Most of the hair fiber products on the market today are made from keratin, however Boost N Blend® is made from cotton, a natural occurring substance that we wear next to our skin every day. Contains no animal products and therefore Boost N Blend® is less likely to irritate and clings super well to fine hair giving great coverage. Some of our ladies find they wash their hair less often as it soaks up oils and provides a greater volume boost.
We trialed both keratin and cotton fibers over two years and found the cotton to be a far superior product. Keratin fiber products are derived from animals and contain a large number of chemicals. 
Excellent Female Color Range:
Our hair colors have been developed in consultation with hair color experts to suit a wide range of color options. Many women color their hair and so it is vital that you choose a fiber product that has been designed for a broad color match to both natural and colored hair. If you are not sure, choose the color closest to your root color. And remember, Boost N Blend® has the unique ability to blend in with your hair color.
RootZ

®
Adds extra density when combined with Boost N Blend®
There are just so many things you can do with this amazing new product...
Covers grey roots
Scalp Concealer
Enhance hairline
Thicken fringe area
Thickens and shapes eyebrows
No WAX. Some grey root concealers contain wax which means they have to be washed out before dyeing your hair, as hair colour doesn't stick to the waxy coating. ROOTZ is completely wax free.

No MESS. Root cover up sprays can be messy with brown sludge leaking out of the nozzle. Sprays also lack control and can coat your part line. ROOTZ just paints on with a nifty little brush.

Waterproof: ROOTZ stays in when swimming and in rain, and washes out with shampoo.
Before and Afters of Boost N Blend®



Before shows widening part as well as grays showing through. After a few shakes of Boost N Blend® , grays and widening part are gone.
Amy
I suffer from an auto-immune disorder and have really struggled with the effect it has had on my hair. I used to go out only if I had a hat on but it's not always practical and in some cases, it's just inconvenient! Boost N Blend® has changed my life - literally! I've discovered a way to feel comfortable in my own skin and confident when I'm out and about. For the first time in years, I go out without worrying that someone will see my scalp and make a comment. I feel more feminine and happier than I've felt in years!
---
Boost N Blend

®

 

CUSTOMER SURVEY:

In a recent survey of Boost N Blend® customers, 95% said Boost N Blend® has increased their confidence, 97% said they would recommend it to someone else and 96% said they were a Boost N Blend® customer for life.

 
BOOSTnBLEND